Security & GDPR
Managing data requests
Manage data requests from your contacts
To support you in your efforts to be GDPR compliant, Prezly includes specific features to help you receive and manage data requests.
Each Prezly site has a page containing a form allowing your contacts to submit data requests. These forms are found by navigating to the bottom of the site and clicking on Privacy requests.
Once clicked, you will be directed to the Site Data Request Form.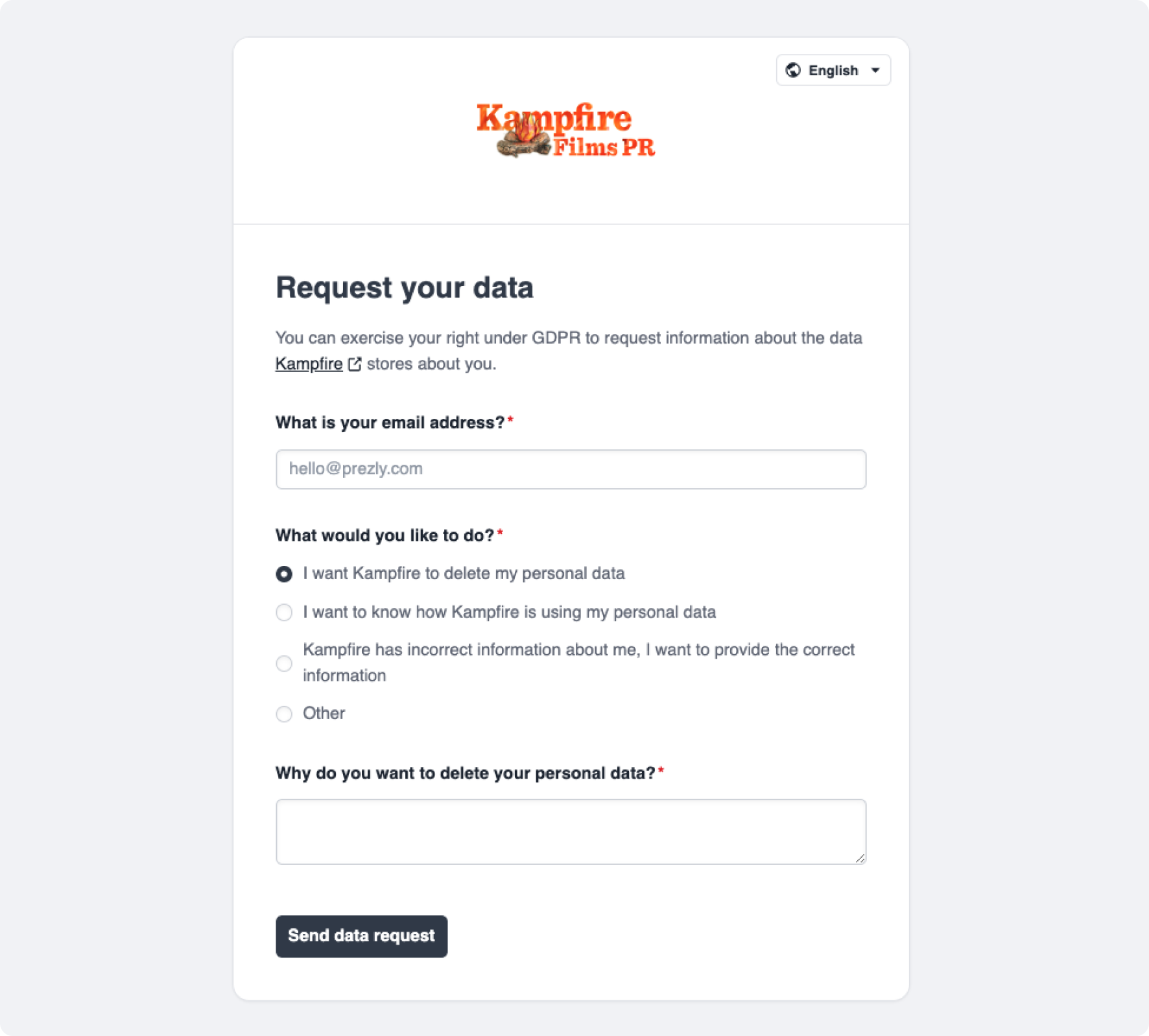 When a person sends a data request, we ask them to confirm their request by sending them a confirmation email. Once they have confirmed the request, you will be alerted via email, and the request will then be visible on their contact profile.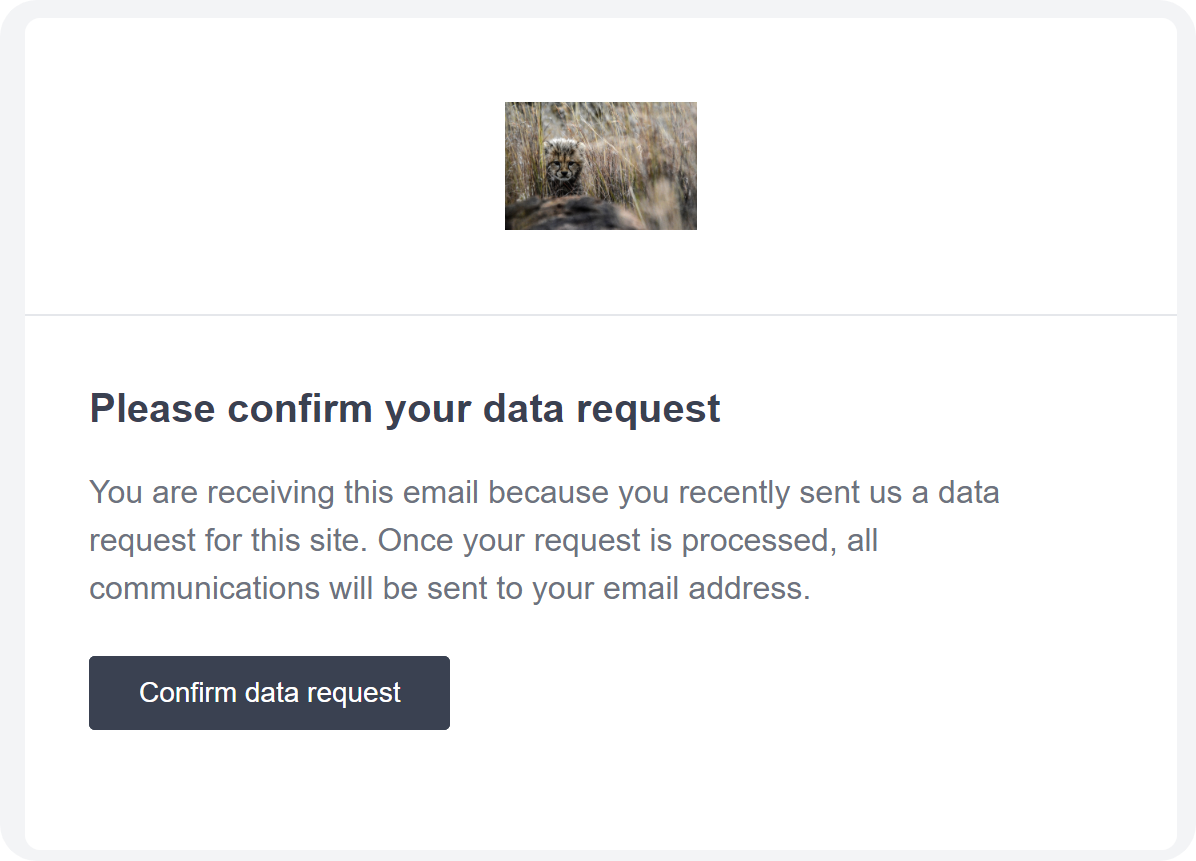 When data requests are submitted and confirmed, we will send your team members an email informing them about the new request.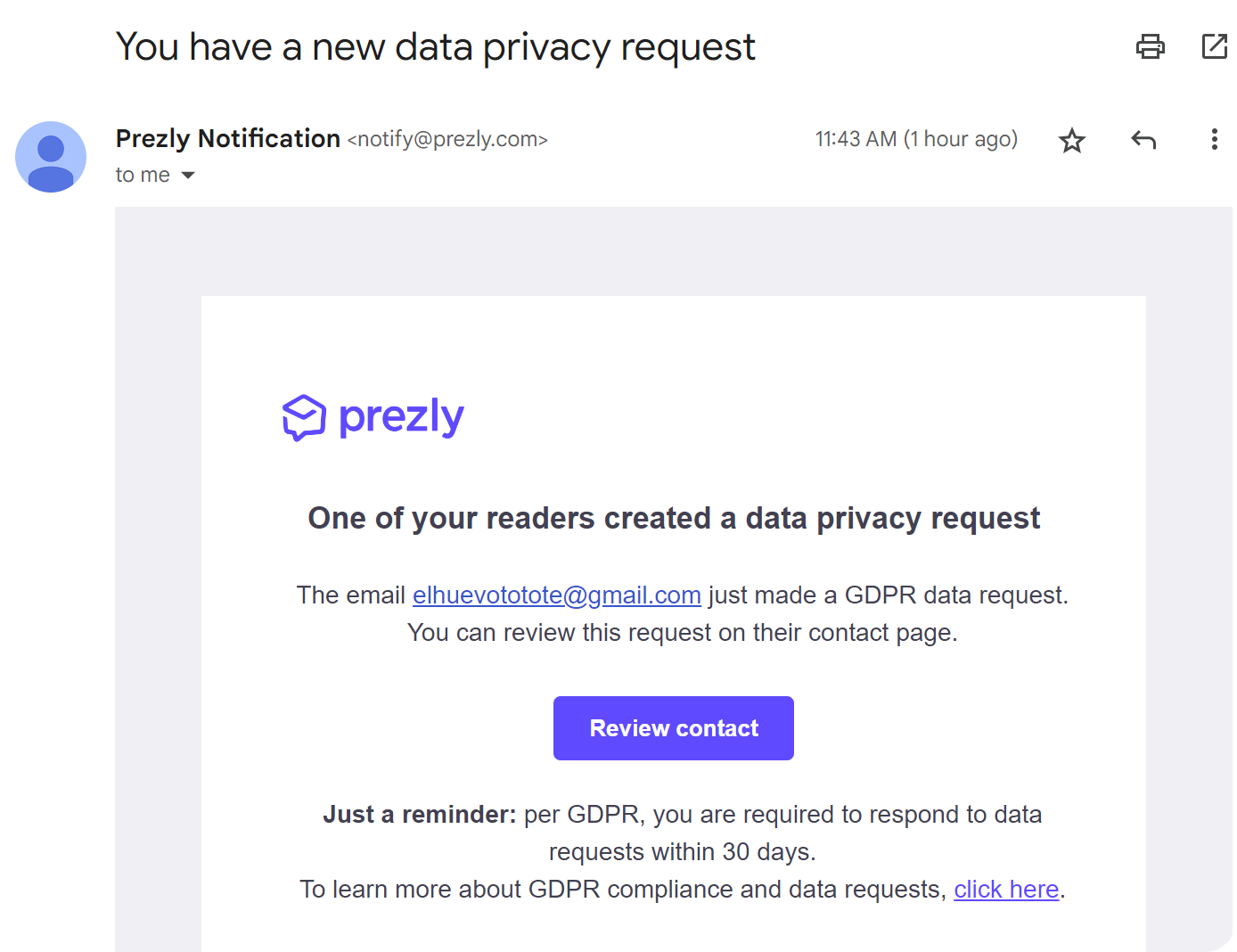 From within your Prezly Contacts List, you can find a filter called Data Requests. This enables you to find the contacts with data requests.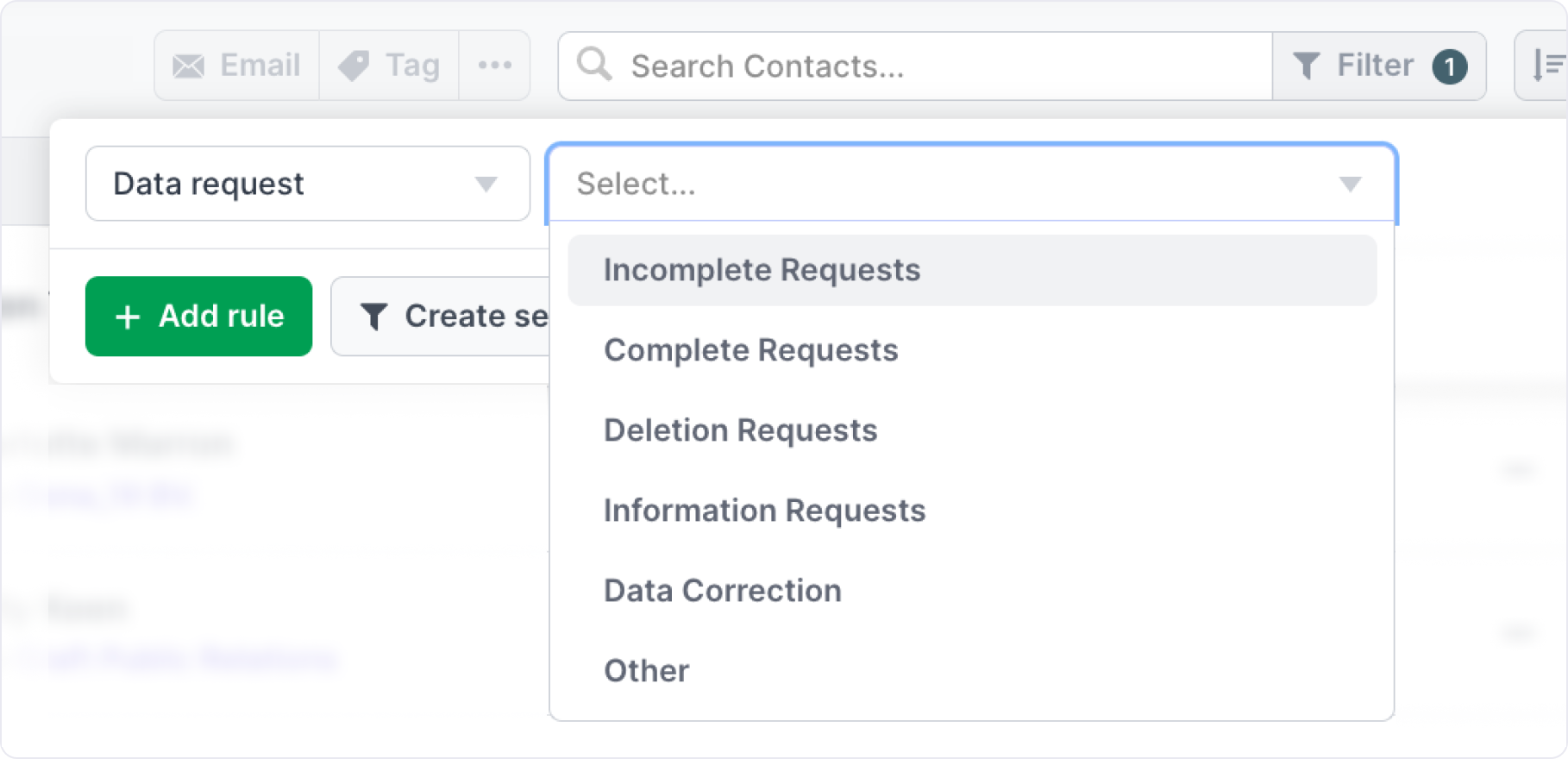 Existing data requests can be found on your Contacts Activity Feed.
You can manage the status of your data requests by marking them as completed. Data requests will remain at the top of the contacts activity feed until the request has been completed. Remember, per GDPR you are required to respond to data requests within 30 days.