Prezly roundup
Embedding tables in your stories is now possible!
Find the brand new Table embed in the Story Editor and other improvements in the Stories feature
Get a full list of our latest releases, feature improvements, and bug fixes – all in the Prezly changelog →
---
By default, when a Table embed is added, there are 3 columns and 3 rows, and the first row has a grey background for the column name. Using the Table settings menu, you can always add or remove rows and columns as you work on adding content to the table.
You can also copy and paste tables from Google Sheets, Excel, tables from other webpages, and more.
When stories are previewed or published, the header image is now displayed below the title, subtitle, and publish date (if this is switched on in your Themes settings). This update helps you make sure that stories' titles and subtitles are not hidden by header images, and saves your visitors time on having to scroll down to start reading!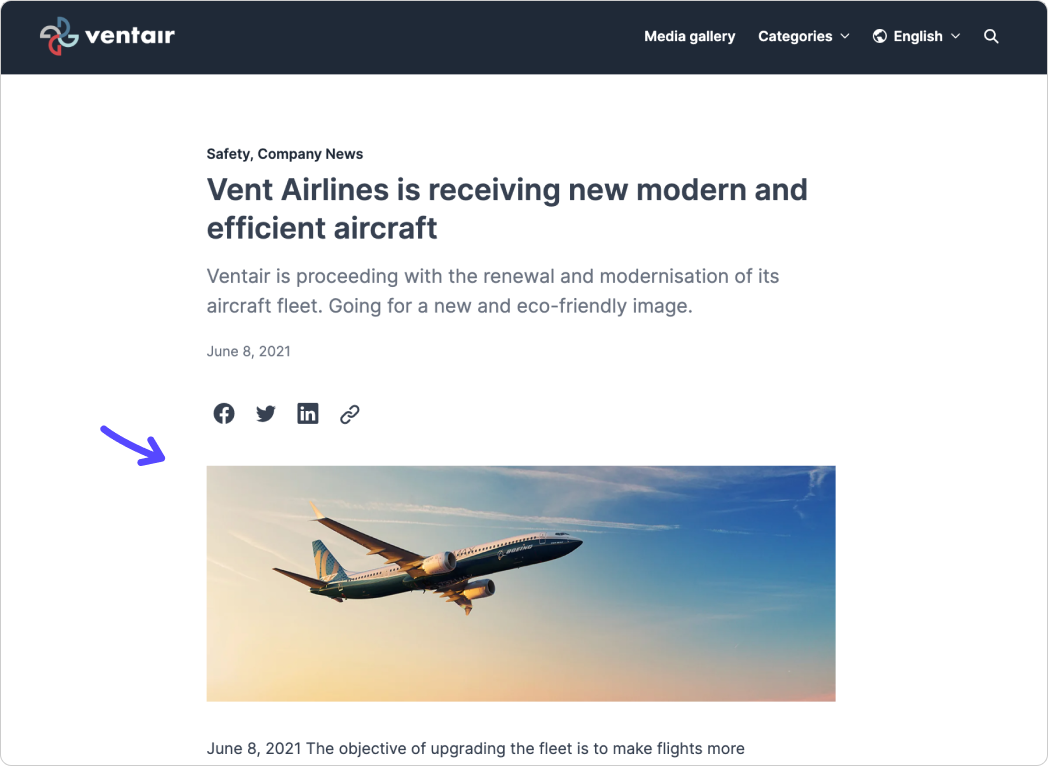 We've added a new way of add new content and paragraphs above or below blocks and embeds in the Story Editor, and you can easily do this with your cursor (e.g. above image embeds, below tables, etc) – no magic keyboard shortcuts or anything!
The new UI of the modal has an X button, allowing users to close the modal to continue editing their story, as well as an updated description that adds more emphasis on creating a campaign, while also giving users the option to create a pitch with the story.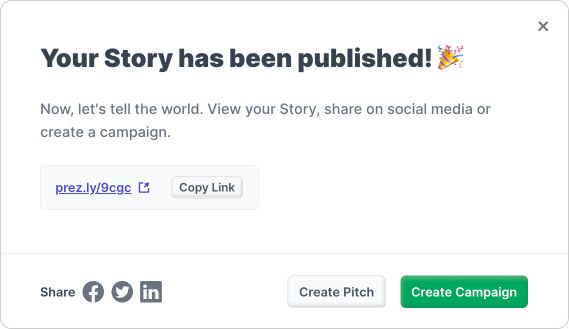 NEW: Story Editor content synchronization
​Any changes made to stories by teammates can now be seen in real-time – the first step towards fully collaborative editing
IMPROVEMENT: Updated and reordered list of embeds in dropdown
​The list of embeds now starts with suggestions for most commonly used embeds
NEW: Updated videos in our Help Center
​Updated the quick-start video: How to use Prezly that can be shared with new team members getting started with Prezly, as well as the site settings video to include our newest themes: Set up your site in 5 mins
---
Our monthly roundups walk you through what's new in Prezly so you can take advantage of the latest tips and new feature releases. Got any feedback or questions? Go all out – we want to hear it all! 👇