Multimedia embeds
Embed a Google spreadsheet into your story
How to use Google Sheets within your sites
This is a handy workaround if you want to add a table to your story.
1. First, make sure you own the spreadsheet
If you don't, you can make a copy of it in your own Google Drive.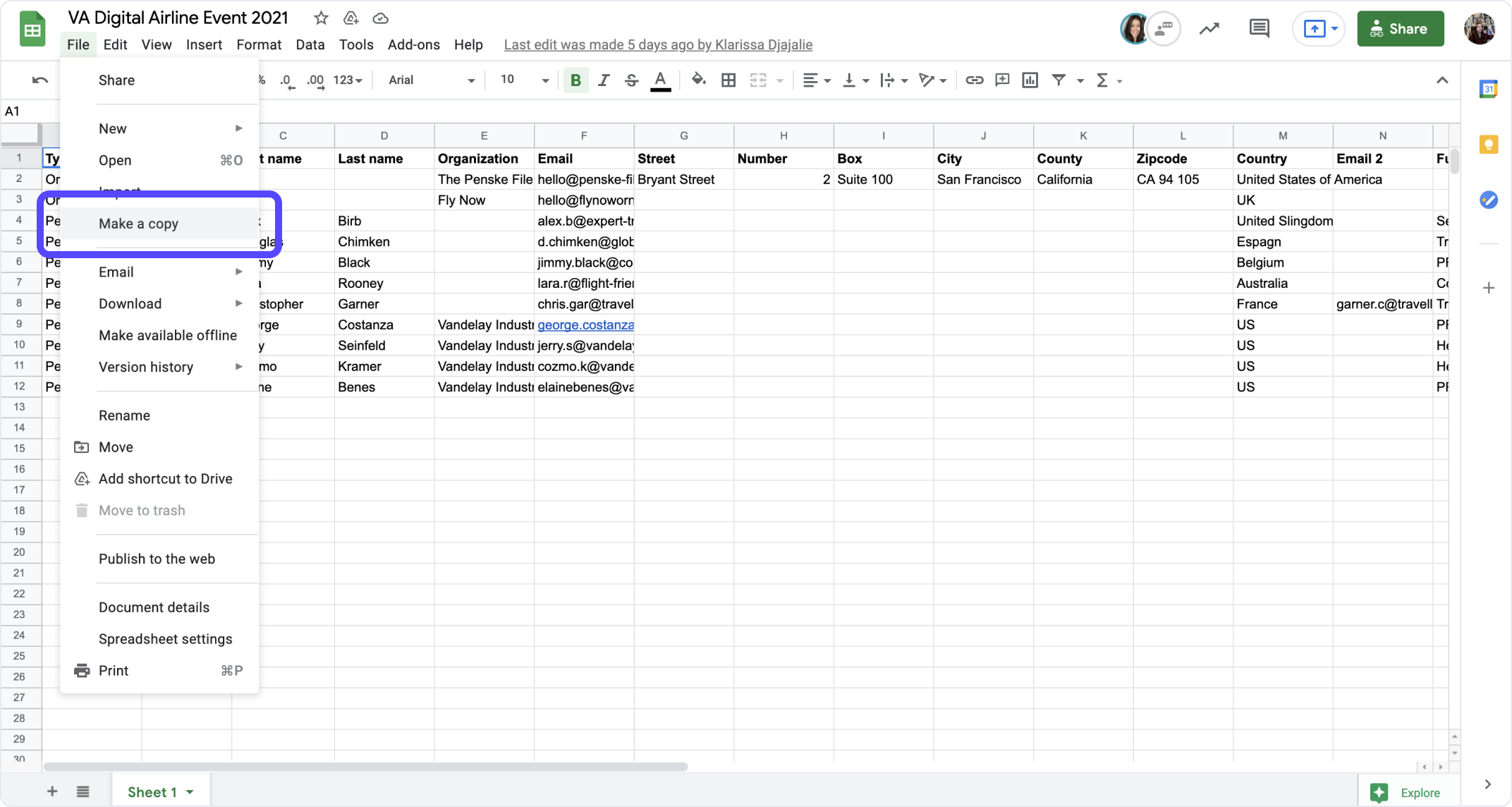 2. Click on "Share" and set the spreadsheet to public
Set the sharing option to "Anyone".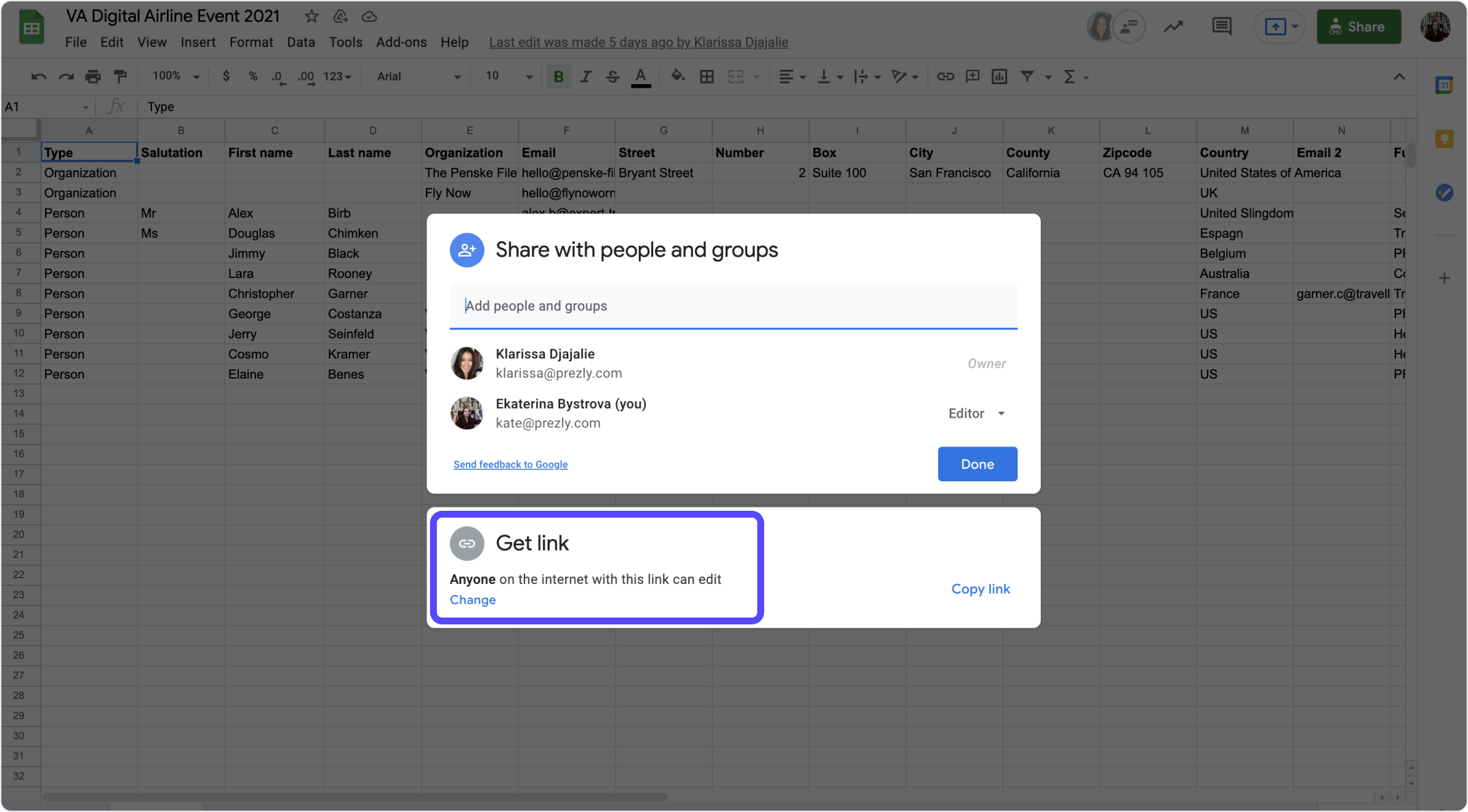 3. In Prezly, open a Story and add an embed
To add an embed, open your story and click on the green "+" sign. You'll see the Add embed as the very last option in the dropdown.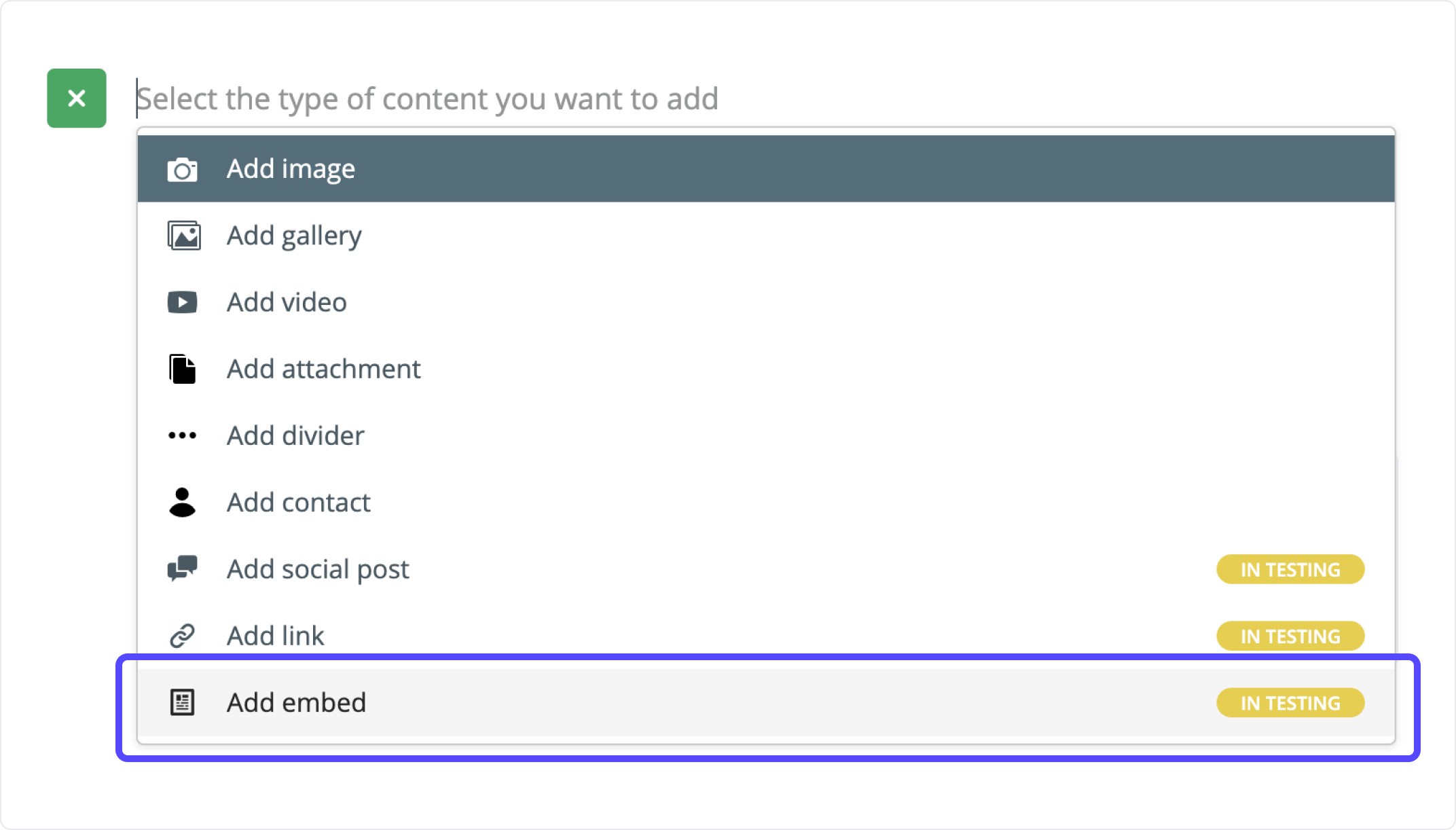 4. Add the sharing link from your spreadsheet
Paste the link from your Google Sheet and click Add embed.

5. That's it!
You should see the embedded spreadsheet in your story immediately.