Tips & tricks
YouTube video embeds in your Stories
Basic tips for making sure your YouTube videos are embedded properly
Images in your press releases are great, but when you have an awesome YouTube video that can showcase and explain exactly the message you are trying to get across, what could be more compelling than that?
In this example, the in-line YouTube video is under a text paragraph: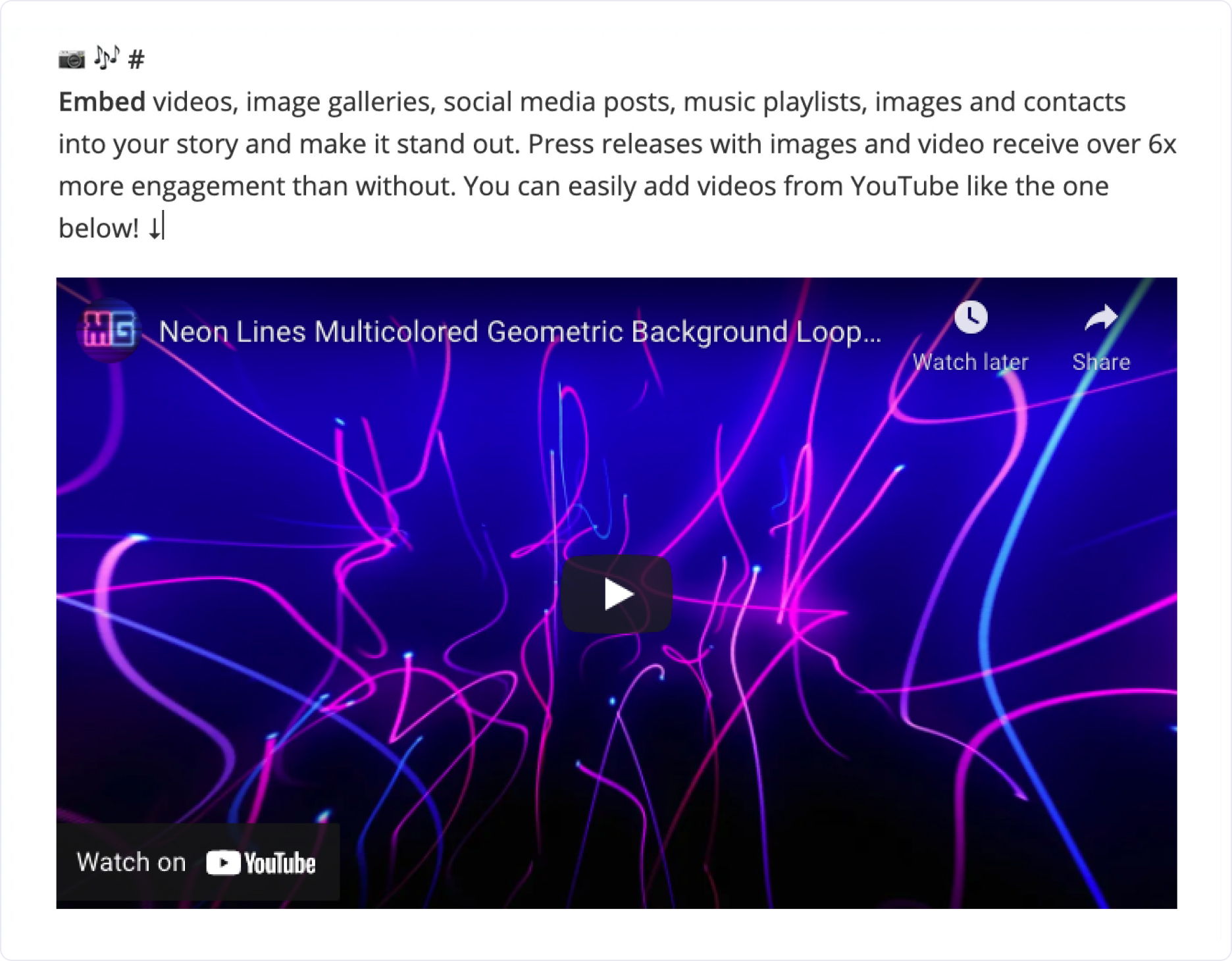 Here are some tips for embedding in-line YouTube videos in your Stories
1. The YouTube video must already be published
In order to embed a video and have it show as a YouTube player within your Story, it has to be published on YouTube beforehand.
2. ​ Make sure your video is set to Public
In the YouTube video page, you can go into the video's settings and change the "Visibility" of the video to Public. Videos that have their visibility set to Private will not be uploaded.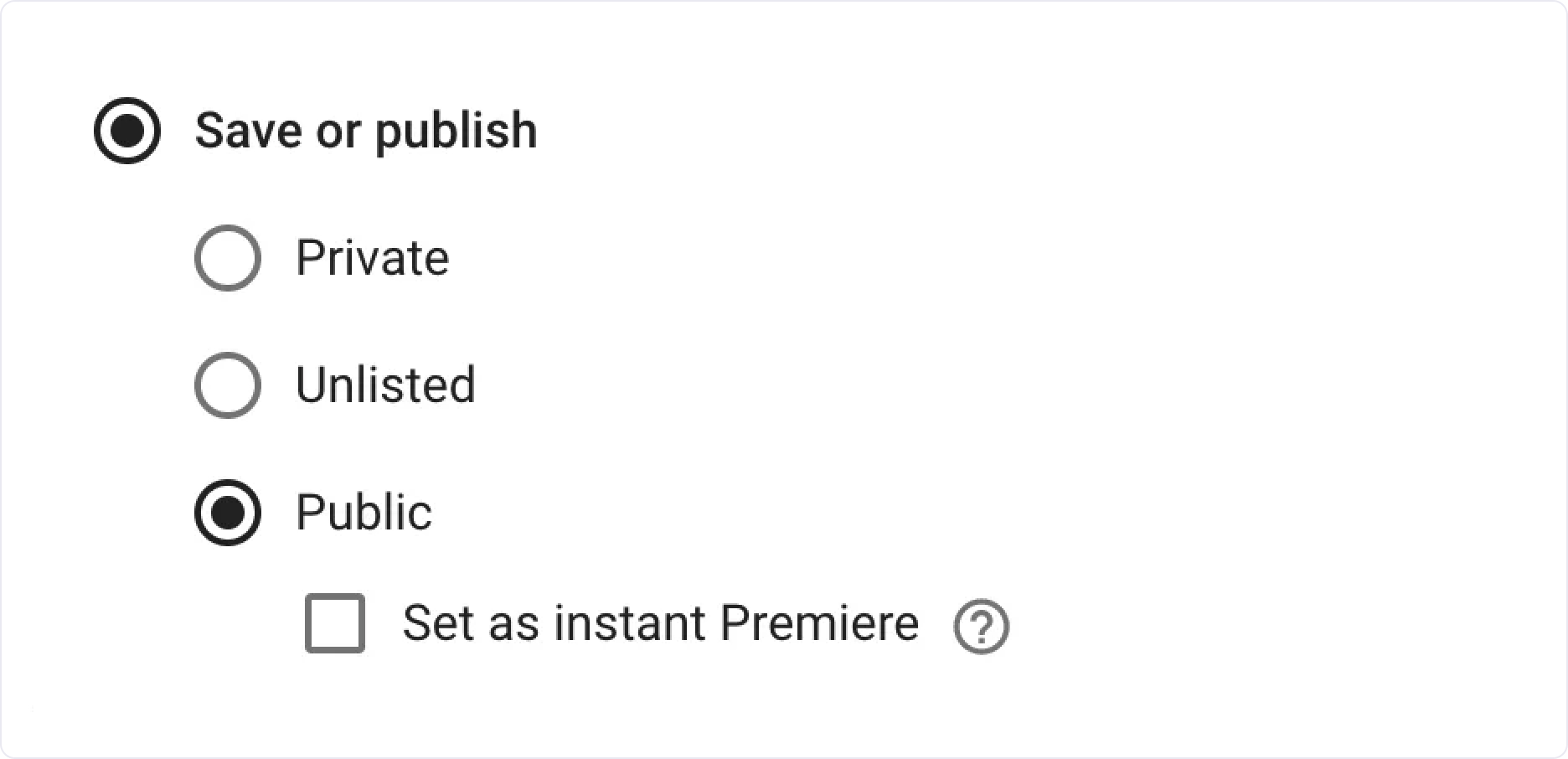 3. Use the share link from the YouTube video page
Under the YouTube video, click on the "Share" button and then copy the share link and paste it when adding a video in your Story.