Tips & tricks
Embedding video files in the editor
Upload your own video files without creating a URL first
You can easily add a video to your Story or Campaign by pasting a video URL from Youtube, Vimeo or other video hosting source into the editor video placeholder. It's also possible to upload a video from a file by drag-n-drop directly in the editor.
How to add a video as a file:
1. Select Video in the content block dropdown: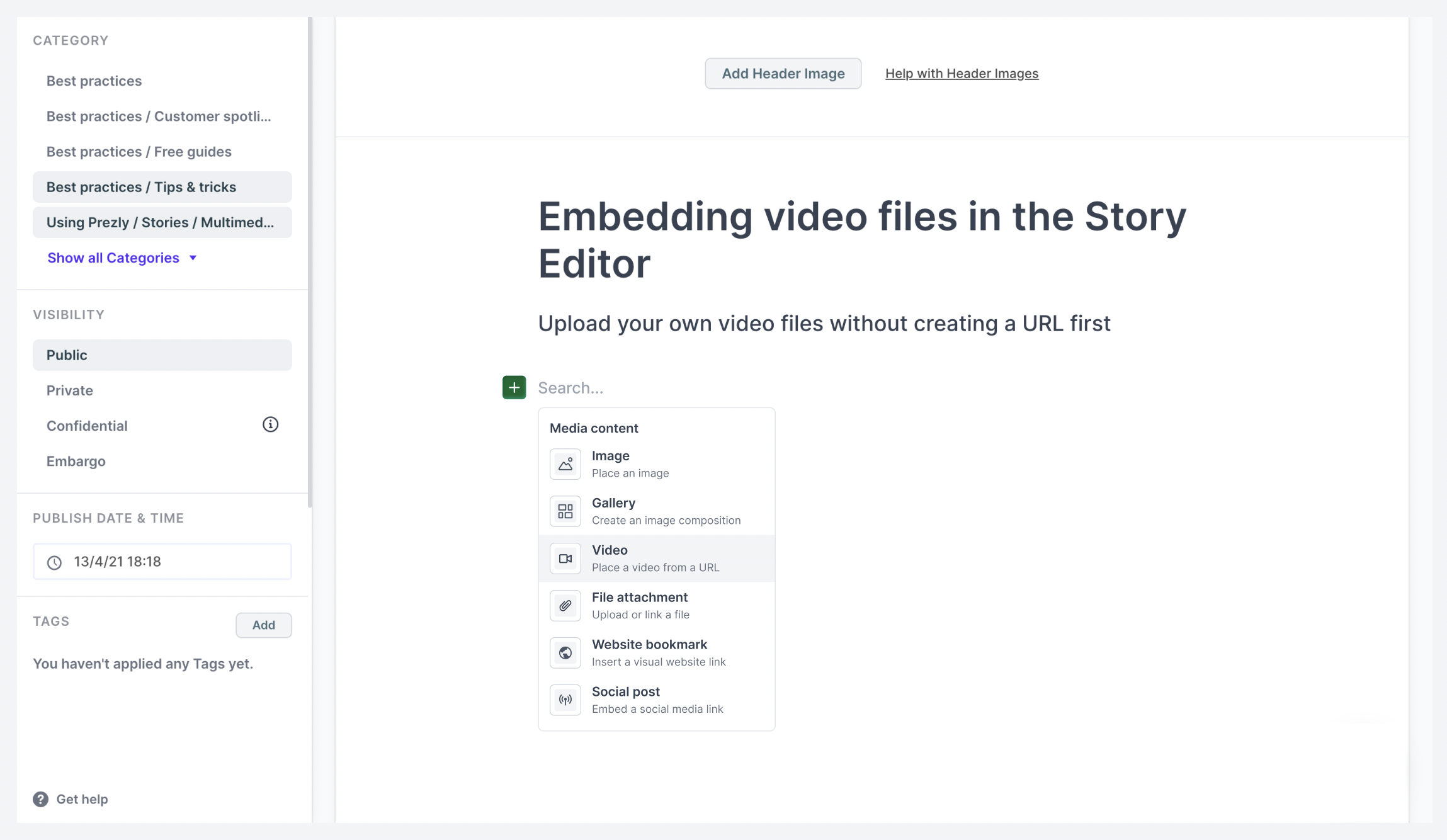 2. A Video placeholder is added to the editor: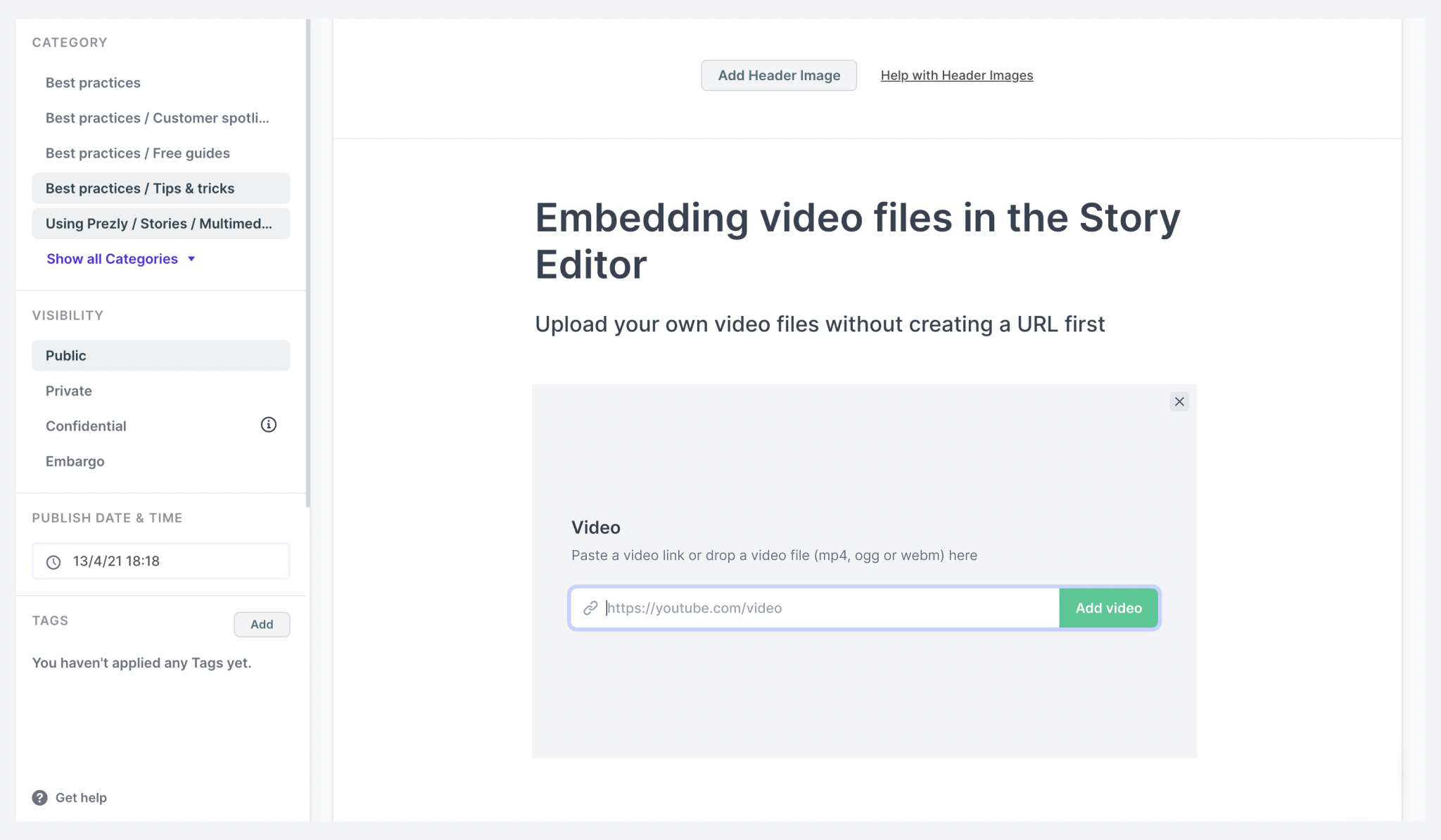 3. Drag the video file into the placeholder and drop it there:
4. The video is added!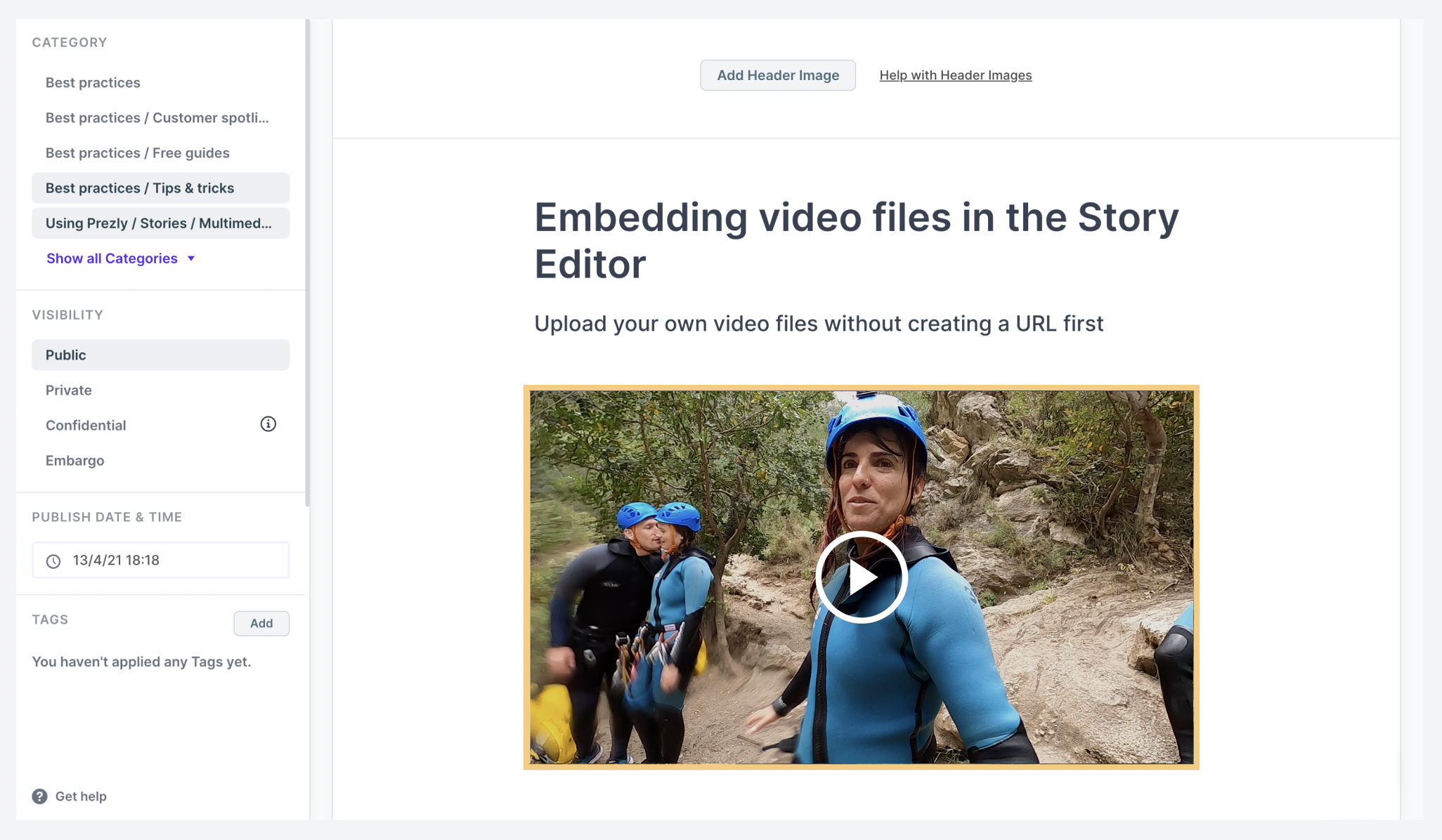 ❗️ Note: the video file formats we currently support are .mp4, .ogg and .webm