Tips & tricks
Embed tables into your stories
Using the Tables embed or copying and pasting tables into the story editor
Using the Table embed
When creating tables in the story editor from scratch, choose Table from the list of embeds: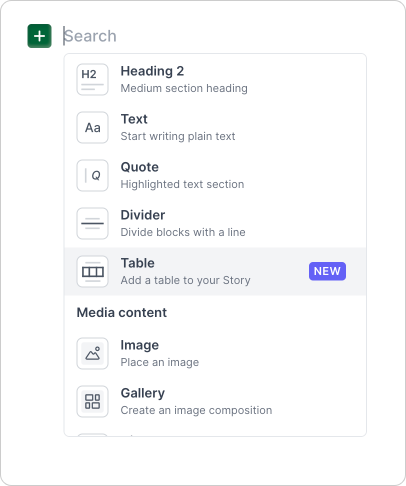 By default, when a Table embed is added, there are 3 columns and 3 rows, and the first row has a grey background for the column name. Using the Table settings menu, you can always add or remove rows and columns as you work on adding content to the table.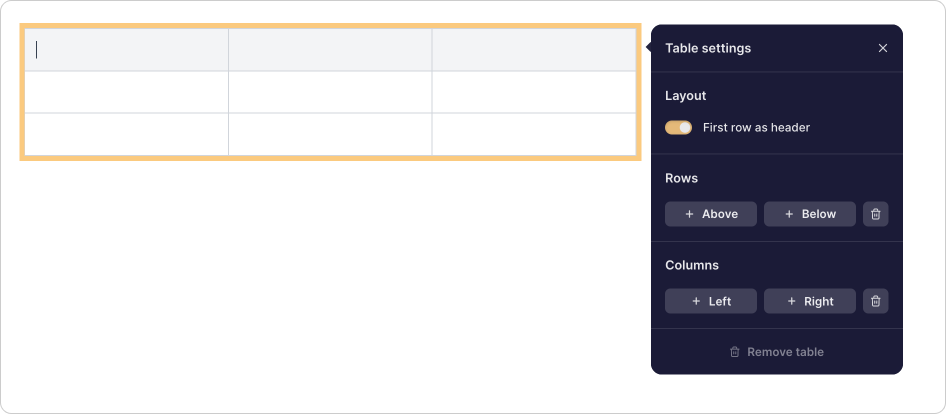 Copying and pasting a table from another sheet
You can also copy and paste tables from Google Sheets, Excel, tables from other webpages, and more.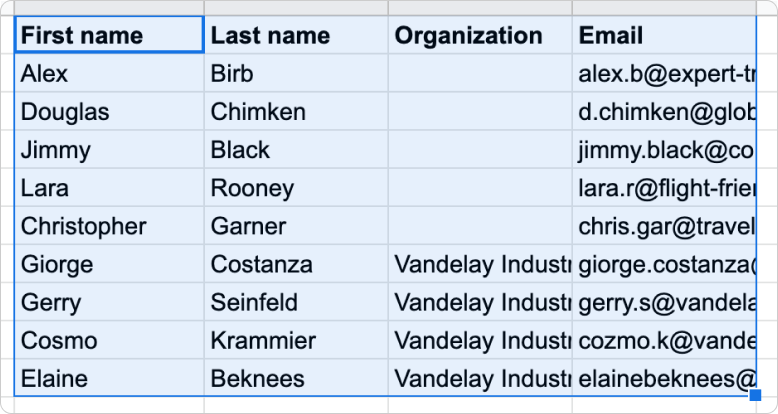 What are tables good for?
Having a table in your story is great for clearly presenting quantitative or informational data in your stories.
Examples of uses for tables include:
Company contact information
Yearly financial data
Website traffic and visitor data
Monthly newsletter signups
Tracking fundraiser donations