Prezly roundup
Image alignment in Stories is here!
New features in the Story Editor and a whole new look for the site creation panel ✨
What's new in Prezly?
Get a full list of our latest releases and announcements, feature improvements, and bug fixes – all in the Prezly changelog →
---
Image alignment is now available for Stories!
Something that many of our users have been waiting for: Image alignment! The option to justify your images to the left, center, or right can be found in the Image settings that appear when you add an image embed to your story. This settings menu also offers sizing controls and the ability to customize the link on your images.
The Image settings in the Campaign composer has similar image options with Small, Best Fit and Original sizing. This comes in handy when you want to add an email image banner above the email body.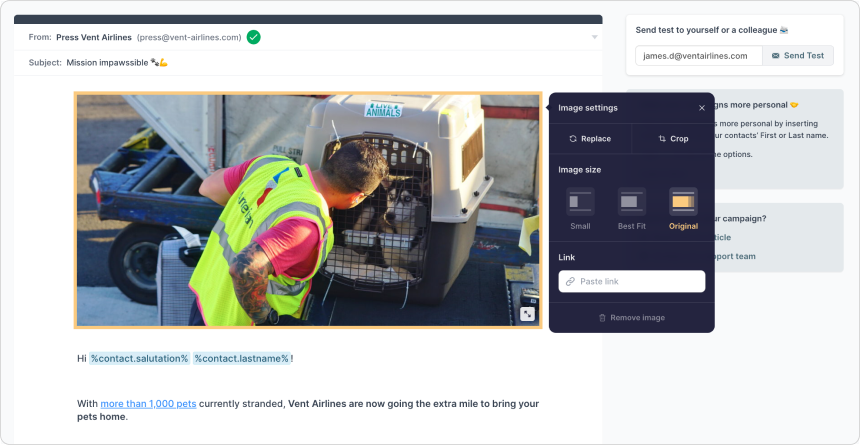 Story editor conflict dialog box
When it comes to collaborating with your teammates on stories, you are now able to see when a teammate is editing the story that you currently have open and if any changes have been made. This helps you make sure you don't accidentally overwrite each others' work and gives you the chance to copy your changes so you don't lose them!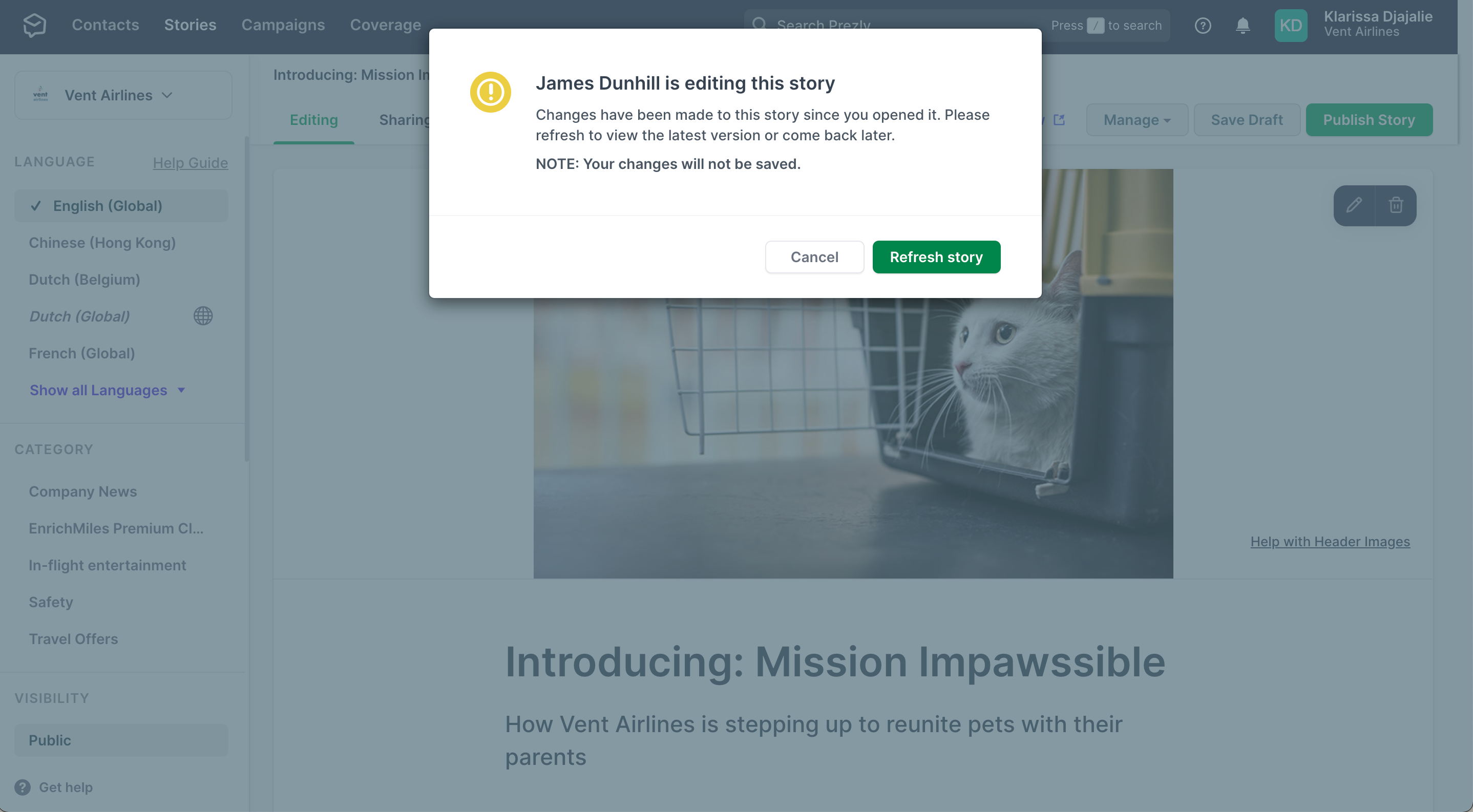 Text formatting for Quotes in Stories and Campaigns
New in the Story Editor and Campaign Composer – you can now add a bit more style to your Quotes with text formatting and new alignment options.
Site creation panel – redesigned
Next up, we've given our site creation panel a makeover. Once you create a site, you're automatically brought into your site settings page, making it easier for you to create a site and get it all set up quickly. 
Bug fixes ✓
Fixed issue that was causing the "Save" button in the Story Editor to get stuck on loading mode
Fixed issue in the site settings that kept showing another language(s) that had not been set up
Fixed broken Book a demo link found in Trial accounts
---
These monthly roundups take you through what's new in Prezly so you can take advantage of the latest tips and new feature releases. Got any feedback or questions? Just let me know 👇