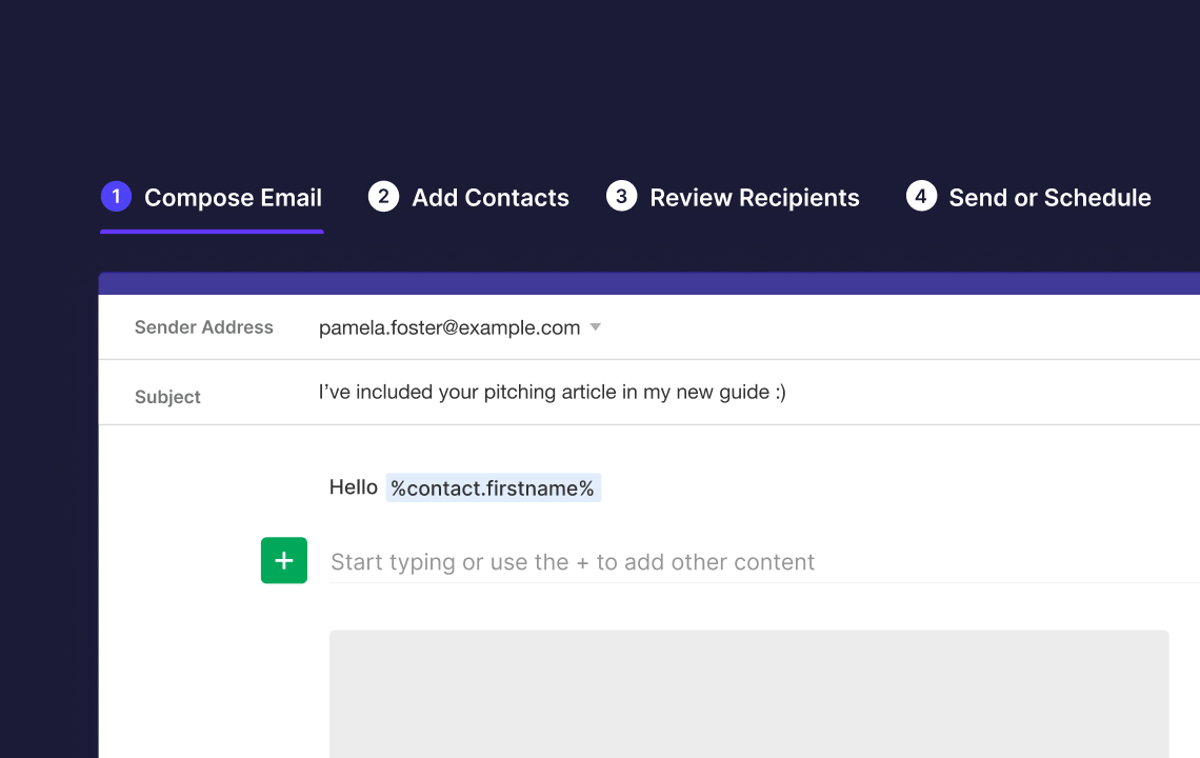 Prezly roundup
Our new and improved Campaign Composer
And other updates that will help you work smarter!
📝 We've revamped our Campaign Composer
During the last few months, we've been working on a better, more streamlined flow for creating and sending campaigns. The aim with this revamp is to improve the speed of sending email campaigns and make managing your recipients quicker and easier.
Interested in giving the new campaign composer a test drive? Drop us an email at [email protected] or let us know by starting a chat!
Here's a sneak peek of the new campaign composer 👀
Read more about the new version of our Campaign Composer here →
---
🗣 Keep track of all your media mentions with Coverage
Coverage in Prezly helps you stay on top of all your press clippings and online articles, and then link them to your contacts, organisations, as well as stories – all from one place!
You can add the links of news articles, videos or tweets, and also upload files from a Word document, PDF, or image.
Another really helpful feature is that you can easily share links to Coverage with your contacts, by adding them to an email campaign or pitch!
Check out the highlights of Coverage in Prezly →
---
 🔍 Advanced filters – a new productivity hack!
We recently worked on filter forms across our tool, adding more options for filters and allowing you to add multiple rules to your search. Our advanced filters now come up with quicker, more specific search results, saving you time and helping you keep your contacts and content organised.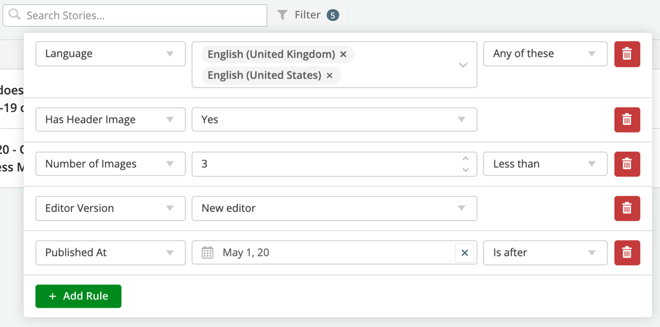 With advanced filters...
✓ You can easily create segments from the rules you add to the Contacts filter form
✓ Searching for Stories by Multimedia is now possible
✓ You can now add specific numbers or percentages when searching for Campaigns based on Behaviour
Learn more about using advanced filters →
---
For questions or comments, feel free to email us at [email protected] or speak to us via chat.