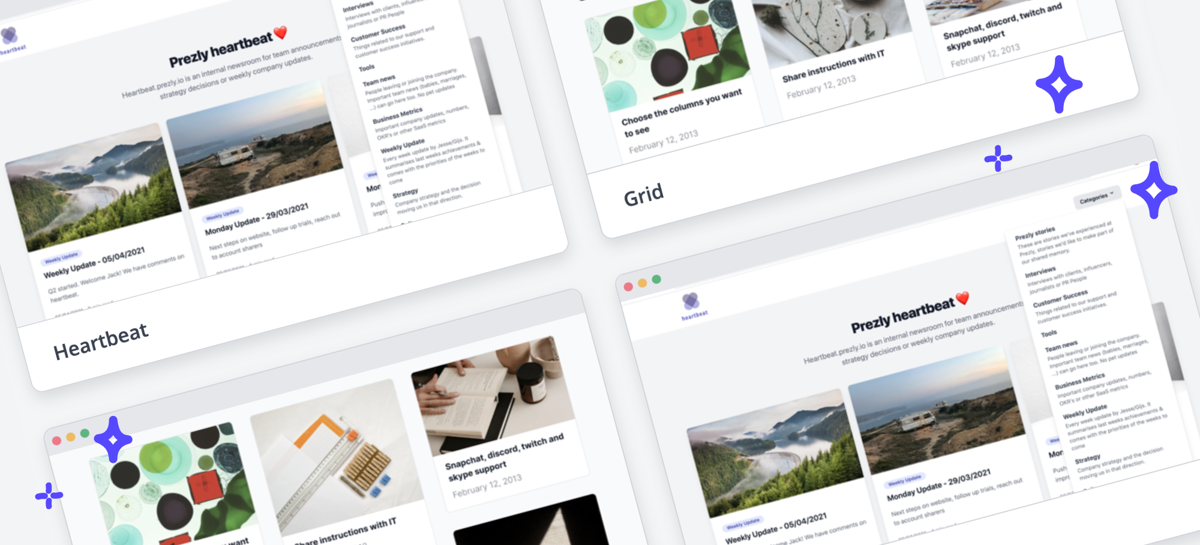 Prezly roundup
Introducing site themes, ready-made layouts for you to build on
Site themes release, more updates in site settings, and other improvements
Get a full list of our latest releases and announcements, feature improvements, and bug fixes – all in our changelog.

---
NEW: Introducing site themes 🎉
You can now find site themes in your site settings. Choose different Themes to transform the style of your site so it's a perfect fit for any industry.
The previous "Look & Feel" settings allowed you to customize your site's colors, fonts, and layout. Themes takes that concept a step further by giving you the option to switch between different site templates in just a few clicks.
NEW: Site settings - Branding
Earlier this month, we released the Branding page in Site settings. Previously a part of the Look & Feel settings, this update keeps your logo variations in one place, helping you make sure you have consistent branding throughout your site and leaving your logos untouched while you experiment or preview different site themes.
NEW: Site settings – Languages
The new and improved Languages page in Site settings! This update was built to improve the way you add and manage the different languages enabled for your sites.
To sum up:
Adding languages for your site is now more straightforward with an "Add language" button
You can now select more than one language from the dropdown, making the process of site setup that little bit faster
Changing the default language of your site automatically moves your stories to the new default 
Your site now supports more languages than ever before
The Languages settings page is 100% mobile-friendly!
FIX: Display of image captions for all versions of Outlook
Customers who use Outlook may have come across a bug with caption alignment when distributing their press releases using Campaigns. Captions were appearing to the right of the image instead of below. I'm happy to report that this has now been fixed, and your emails are back to looking their best!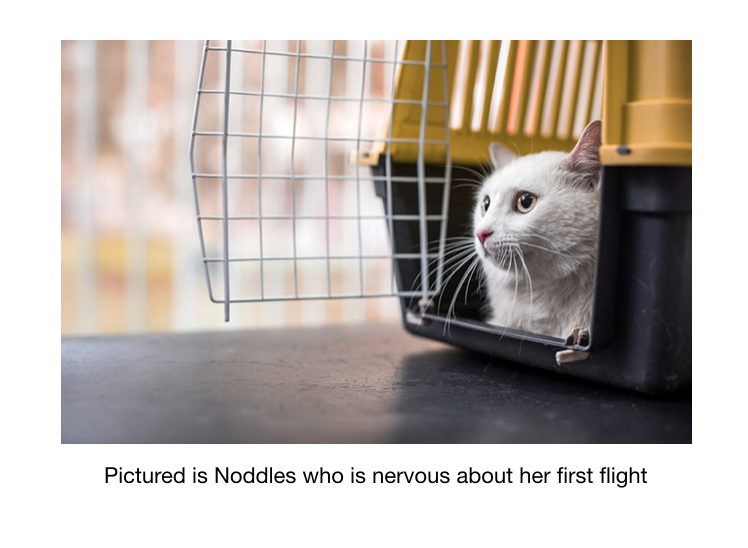 ---
🔉LIVE on Tuesday 27 July: PR roundtable episode 9 with Rand Fishkin
Join us on Tuesday for the latest episode of PR Roundtable! This time, Jesse will be interviewing the legend that is Rand Fishkin, co-founder and CEO of audience research startup SparkToro and former CEO @ Moz.
We'll be talking about the best tools to help you build an engaged audience, getting the most out of your content, and how to use digital marketing tactics to get better results in your PR and measure campaign performance in the long-term. Strap yourself in, it's going to be a good ride! 😉
When?
📅 Tuesday 27 July, 7:30 p.m. CET (click to see that in your local time!)
---
Prezly Roundups 💫
The Prezly product team constantly releases new updates and fixes that aim to help you do your best PR work more easily. Our product highlights and customer spotlight emails take you through what's new so you can take advantage of the latest tips and new features.
In case you missed it:
Create your online press kit in Prezly →
Watch the video 📹 – Feature insights: Categories →
Cheat codes for building a media list →
Got feedback or questions about our updates or how our emails could be better? Email us at [email protected] or start a conversation with us in our in-app chat.